Are you, like many many others, doing Project Life?

I have jumped on the bandwagon and wanted to share my cover page since it uses so many Ormolu goodies! I have a feeling I will be using lots of them throughout my book, particularly the Fact or Fiction line. It is perfect for this type of documentation:)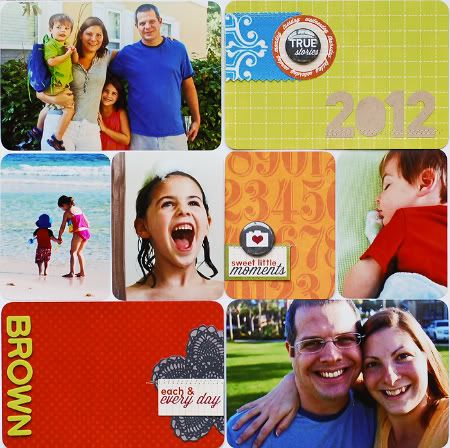 I used some of my favorite photos from 2011 to open the book. I wanted to keep the cover page bright and fairly clean, so I just added a few little embellishments with the flappers and bits of flair:) I made the year with the negative numbers from the Negative Number Package Tags.
Here are a few close up shots:

Are you using Ormolu products in your Project Life album? If so, please link us up, we would love to see!!